We have all kinds of learning opportunities to share with you! There are local and online classes (a free webinar next week on 7 Steps to a Healing Garden) and we have a variety of ranch projects that are a great opportunity if you'd like to volunteer to learn. I explain some of our progress and priorities below. If you are unable to volunteer, there are a number of other ways you could contribute. Sabbatical Ranch is slowly but surely accomplishing our goals! I only wish it could happen faster, which it can with your help.

My ranch work has slowed way down as I've needed to spend a lot of time getting Resilient Agriscaping off the ground. I would much rather spend all my time doing ranch work, but a man has to do what a man has to. Fortunately, I also love helping people - in this case supporting their goals of creating their own elegant, edible landscape that can pay for itself, if they want it to, and can be entirely DIY, entirely done for them, or somewhere in between. I'm an educator, coach, and facilitator.

Would you like to learn how to grow your own better-than-organic food security; superadobe/hyperadobe building; elegant, edible, regenerative landscaping; permaculture practice; water-harvesting earthworks; self-reliance skills; mold-free living? Get hands-on experience at Sabbatical Ranch near Sierra Vista, AZ.

Do you like contributing to a good cause? Do you enjoy new projects and the satisfaction of a job well done? Do you want to learn employable skills that are beneficial to others? Do you have dreams of homesteading someday and want to start learning what you'll need to know? 

If you answered yes to any of those questions, you may be a good fit to volunteer at Sabbatical Ranch. We typically work hard for a few hours in the morning to avoid the heat of the day. We can work with your schedule and interests to help you learn and contribute in meaningful ways.

In addition to building another superadobe/hyperadobe dome, we also need to finish plastering our first dome now that it's about done freezing at night for the season. We use all natural, non-toxic, mold-resistant materials for every aspect of building. 

We have had constant problems with critters who want to eat our chickens and everything we grow. The best option to stop the javelina and rabbits is a short wall that we can make out of the same earthbags we're using for building domes. Deer haven't been a problem in this neighborhood the way they are elsewhere in the area, but if you grow it, they will come. So I'm thinking of erecting a deer fence on top of the wall that will also stop coyotes from preying on our chickens. 

We only have four chickens left and can't get more until we have a better way to protect them. We really can't grow food either unless we just want to grow it for the critters. So we are focusing on building living soil (see here and here) this year so that once we have protection in place, we'll be ready to grow abundantly. The wall/fence will take time and money to build, two items I'm running short on. We would super appreciate any help you can provide.
Local & Online Classes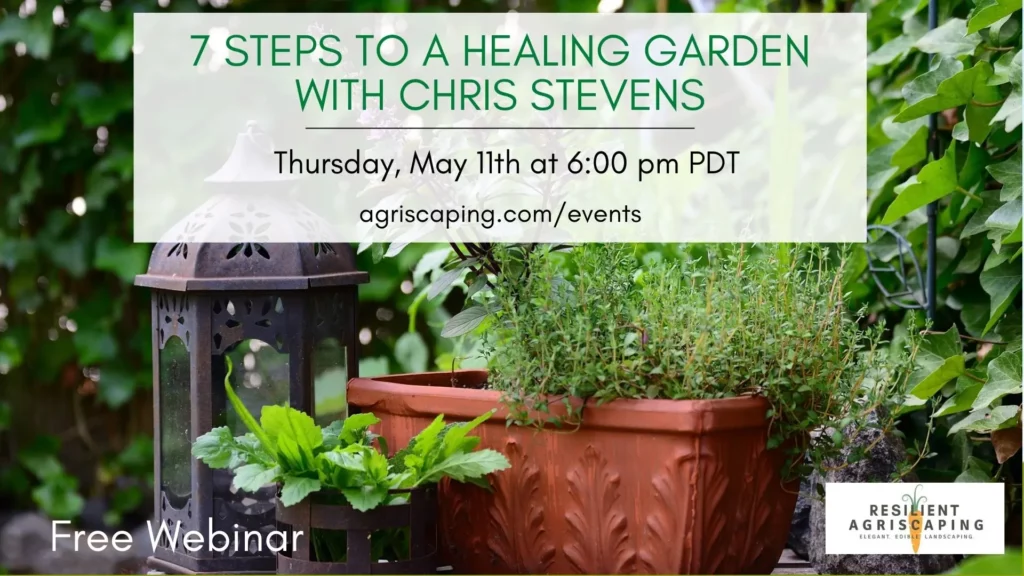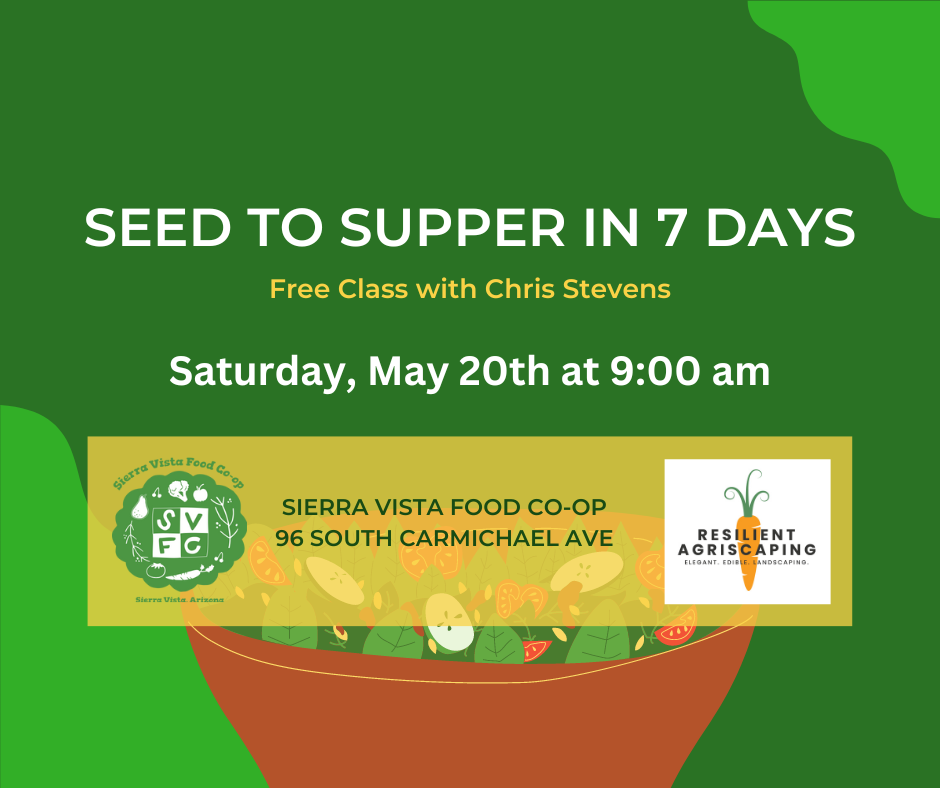 Can't make a webinar? RSVP and get the replay.

FOR BEST EXPERIENCE: Share this with a friend! 

Find other free classes & resources at Resilient.Agriscaping.com